With growth in the Northeast, frost heave will become a common challenge that developers and EPCs face. Improperly designed and installed solar projects could cause equipment damage, overextended schedules, and budget overruns.
To minimize these risks, it's important to engage with the right expert; one that can accurately calculate loads for frost depth and has a decade of in-field experience.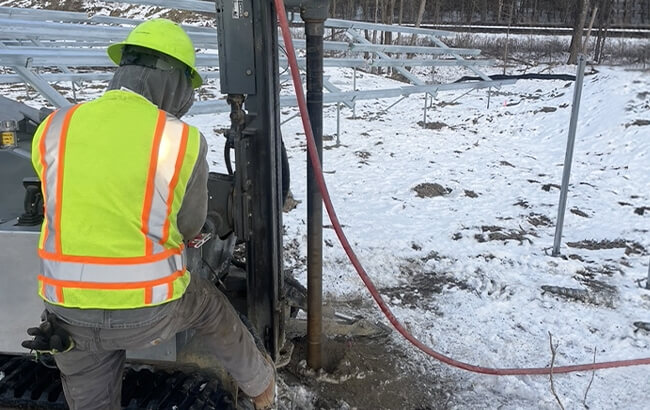 Mike Faraone, Director of Engineering at Terrasmart, shares the common mistakes to avoid when planning for frost heave. 
Read this white paper to get the dirt on: 
The impacts of poor frost heave planning
Why ground screws are the preferred design choice for preventing frost heave damage
How Terrasmart's experience in the field can help ensure your project's success